The Insider - Weekly Podcast
Posted by Jonathan Bayme on 01 January 2011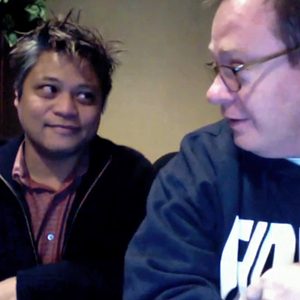 Tonight we release our latest project: The Insider. A weekly video podcast that keeps you up to date on the latest news, highlights member videos and forum posts, holds exclusive artist interviews and even offers more to come.
The first episode of The Insider was posted tonight, December 31st, 2010. With the new year coming, we wanted to keep our members up to date on what's going on in theory11, both in front of and behind the curtain.
Hosted by yours truly - Zach Mueller, a performing magician at the Magic Castle. The podcast combines the entertainment of SNL's Weekend Update with theory11's signature style.
Whether it be an interview with your favorite artist or a behind-the-scenes look at a current project, The Insider aims to keep you watching week after week.