The Insider - Zach is Back!
Posted by Jonathan Bayme on 06 May 2011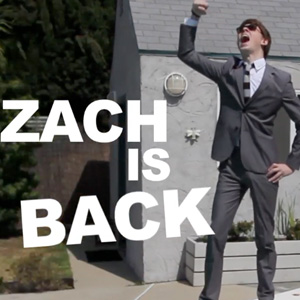 Tonight marks the 18th episode of The Insider - that's 5 months of a brand new episode every week! And this week we are happy to announce that Zach is Back!
The eighteenth installment of The Insider features an inside (get it?) look into the intricate thought process behind the spelling of Blake Vogt's newest TnR effect REF4M, the brilliance of Criss Angel's new popcorn commercial, we highlight our favorite magic review blog, and Zach takes his turn at lip syncing to David Guetta. You're in for a ride.
To watch tonight's episode, click HERE, and be sure to comment for a chance to be featured in next week's episode! For all past episodes, check out The Insider Vault.