The Master File - Lennart Green
Posted by Jonathan Bayme on 09 March 2011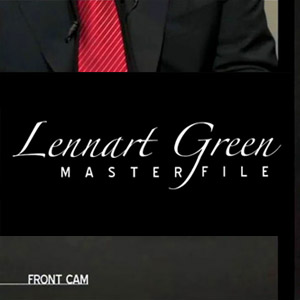 Several months ago, late at night, I was on video chat with Luis de Matos in Portugal. In the background, I saw Lennart Green speaking into the camera. Luis was whispering - he didn't want to disrupt filming. For weeks, Luis worked diligently to produce the final product we are proud to release today: The Master File.
What is it? The Master File is a comprehension collection of incredible magic. As a TED speaker, a doctor, and an FISM World Champion, Lennart Green has done it all. He is as adept as a creator as he is a performer, and everything he presents is, for lack of a better word, remarkable.
The Master File is a four DVD collection composed of over eight hours of material explained clearly from multiple camera angles. Watch the preview, invest in yourself, and get your hands on this today. You will not regret it.