The Supernaturalist Podcast - Dan White
Posted by Jonathan Bayme on 12 June 2011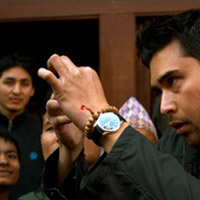 In our latest and greatest Saturday Night Contest, we hosted a roundtable discussion podcast with Dan White, theory11 creative ninja and star of the upcoming Discovery Channel special "The Supernaturalist."
The show will be airing on the Discovery Channel on June 29th at 10pm, but listen into our podcast from last night to hear exclusive details and stories from behind the scenes.
In each roundtable discussion podcast, we invite members around the world to submit questions in the forums. Last night, you had the opportunity to ask questions and gain valuable insight from Dan White. Listen to it now!