theory11: Six Year Anniversary
Posted by Jonathan Bayme on 31 August 2013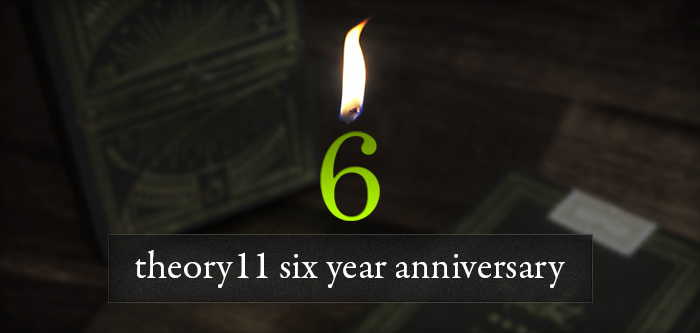 At this precise moment six years ago, theory11 launched, and our adventure began.
What started as a group of eleven is now so much greater. On behalf of our whole team, sincerely - THANK YOU for the passion, support, and motivation that inspired us then and continues today. For encouragement, support, integrity, late nights, and hard work: we have so many people to thank, more than one brief message can list.
It's an honor and great privilege to continue pushing forward, together, united as a community. Happy birthday, theory11. - // jb.