theory11 x SAM Live Broadcast
Posted by Jonathan Bayme on 17 July 2013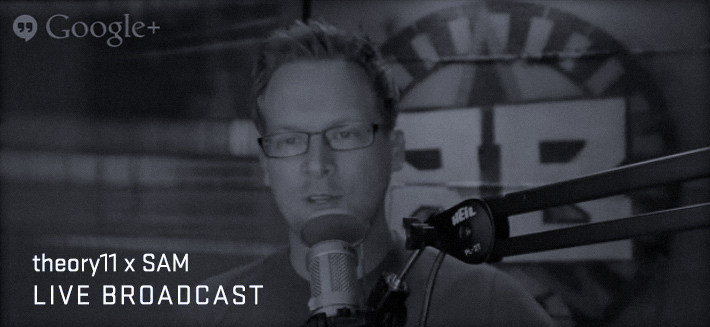 On Monday, theory11 organized and hosted an incredible live panel discussion with some of magic's most respected creators.
The event was broadcasted LIVE on YouTube, with TEN special guests in a one hour discussion filled with fascinating conversation. On the broadcast, a wide spectrum of artists were present: Brian Brushwood, Chris Kenner, Michael James, Dan White, Jonathan Bayme, Zach Mueller, Blake Vogt, Patrick Kun, Bob Smith, Mike Hankins, and Vinny Grosso with The Society of American Magicians.
The goal of this event was simple: to bring the traditional gathering of magicians to the 21st century, and to use the internet to it's potential in facilitating the evolution and advancement of magic. The Society of American Magicians is magic's oldest organization, founded in 1902 and originally presided over by Harry Houdini himself. Watch the one hour broadcast now - FREE - on YouTube - and stay tuned for many more in the weeks ahead.