UK Dynamo Performs Dresscode
Posted by Jonathan Bayme on 16 December 2010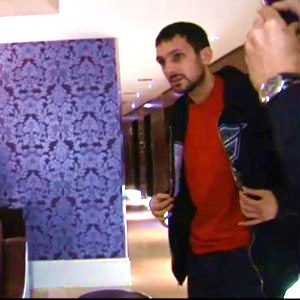 UK Celebrity Magician Dynamo performs Dresscode by Calen Morelli for music video director "Director X" in London.
Dresscode is a breakthrough effect by a true creative prodigy. From amazing reviews to variations on performance, and now a live performance on UK TV, Dresscode simply speaks for itself. As shown in this video clip, the effect is visually arresting - with crazy reactions.
Creative consultation for this video was provided by theory11 artists Doug McKenzie and Daniel Garcia on location in the UK. Both consultants were flown in specifically for this YouTube series in promotion of a new camera by Panasonic.
Watch Dynamo's lightning fast performance of Dresscode by Calen Morelli HERE on YouTube.