Tannen's Magic Camp Giveaway Podcast
Posted by Jonathan Bayme on 14 May 2012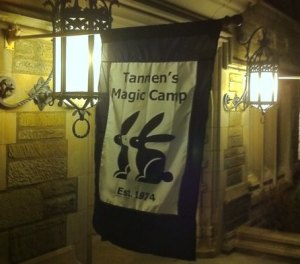 Win a free pass to Tannen's Magic Camp!
This week, theory11 is giving you the chance to win a FREE pass to Tannen's Magic Camp, July 7th through the 14th. Want to win? Listen to this exclusive podcast, as we're joined by Jared and Adam, who run Tannen's Magic Camp. In the podcast, we talk about what the camp is all about, who's involved, and why it's the best fully immersive training seminar for young magicians.
Want to win a free pass worth over $1,200? Email your name to t11Sweepstakes@tannens.com and one lucky person will be announced the winner this Friday at 12PM EST. If you would like to register for Tannen's Magic Camp or see more details, visit their website.